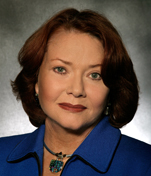 Sheila McDevitt recently retired from TECO Energy, Inc. as Senior Vice President General Counsel where she was responsible for the legal compliance governance, diversity and communications departments. In addition to her legal practive at Shelia M. McDevitt, P.L., Ms. McDevitt is Of Counsel at the Tampa office of the Law Firm Akerman Senterfitt workingin it's Corporate Practice Group.
Ms. McDevitt is a business Strategist and advisor with extensive experience in all aspects of business and direct experience in the electric and gas untilities, maritime, mining, engineering, xonstruction and insurance sectors. She is recognized authority on business ethics and compliance with a proven track record of creating long-term sustainable solutions for business issues from mergers and acquisitions and other commercial transactions to litigation, governancve and political matters. Ms McDevitt has been a trial lawyer in Central Florida and began her career working with the Florida and Georgia state legislatures. Ms McDevitt has handled governmental affairs matters for private clients and as part of her responsibilities at TECO Energy and has been a lobbyist at the state and federal levels.
Ms. McDevitt is a member of the Tampa Bay Business Hall of Fame, many community non-profit Boards, including The Florida Orchestra and the Pier Acquarium. She is a strong supporter of the higher education and serves as the Chair of the Florida Board of Governors over the State University System and as a Trustee of St. Leo University.